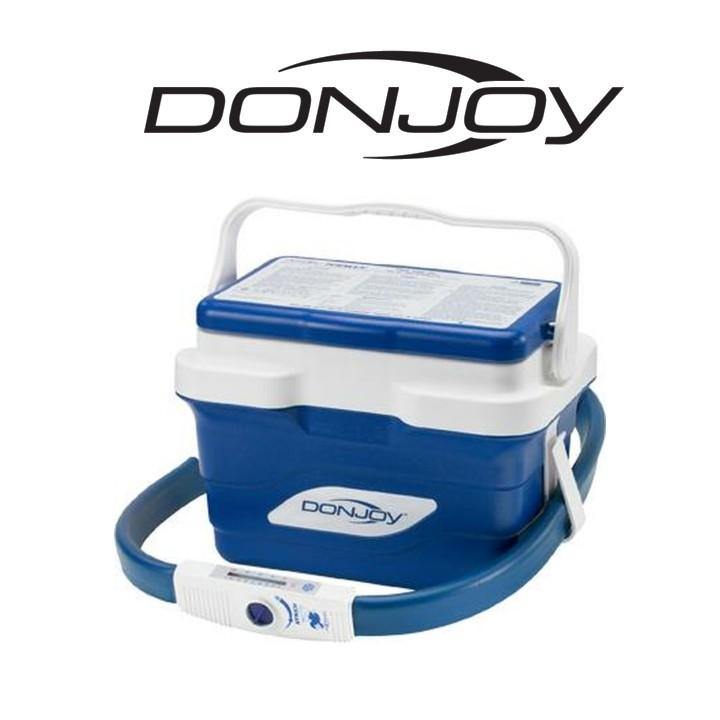 The DonJoy Iceman Classic has been discontinued. It has been replaced by the iconic and modern DonJoy Iceman Classic3. However, at Supply Physical Therapy, we understand the value of preserving what works. That's why we continue to offer a selection of essential accessories for those who wish to extend the life of their DonJoy Classic machines. Whether you're in need of replacement pads, power supplies, or straps, we've got you covered, ensuring that you can continue to experience the soothing benefits of cold therapy at its best.
The heart of any cold therapy machine, the DonJoy Ice Man Classic Replacement Pads, is now available at Supply PT. These pads play a vital role in the healing process by providing controlled and consistent cold therapy to the affected area. If you still possess a DonJoy Classic machine and find yourself in need of a replacement pad, we've got your back. Our replacement pads are designed to offer the same level of effectiveness and comfort as the original ones, ensuring you can enjoy the full benefits of cold therapy for pain relief, post-surgery recovery, and more. Trust in the quality of DonJoy and Supply PT to keep you on the path to healing.
One of the most common challenges faced by DonJoy Classic users is the loss of the power supply. However, your journey to recovery need not be halted. Supply PT maintains a stock of DonJoy Ice Man Classic power supplies, allowing you to restore your machine's functionality. Don't let a missing power supply stand between you and your rehabilitation. With our reliable replacement power supplies, you can get back to your therapy sessions, confident in the uninterrupted, therapeutic cold flow.
Perhaps you've been diligent in maintaining your DonJoy Classic machine but have misplaced the essential straps. At Supply PT, we recognize that these small yet crucial components can make all the difference in your therapy experience. To support your continued recovery, we offer replacement straps specifically designed for the DonJoy Classic. These straps ensure that your cold therapy pad remains securely in place, optimizing your comfort and the effectiveness of your treatment.
In summary, the DonJoy Iceman Classic Collection at Supply Physical Therapy serves as a lifeline for those still dedicated to their DonJoy Classic cold therapy machines. From replacement pads to power supplies and straps, our selection of accessories ensures that you can maintain and enhance your therapeutic journey with the same trusted quality and performance. At Supply PT, we're here to help you revive the power of cold therapy and make your recovery process as comfortable and effective as possible.