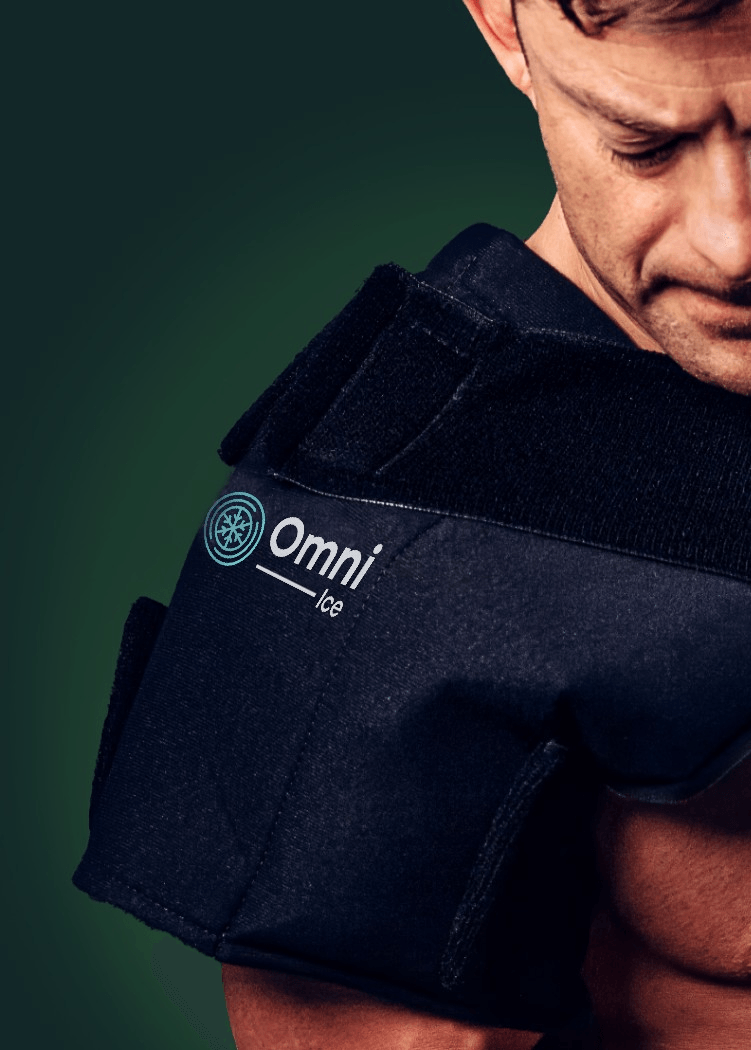 Orthopedic shoulder & arm injuries can take many forms, from rotator cuff tears to tennis elbow. Our collection of shoulder-related orthopedic products is designed to showcase the very best in shoulder injury recovery products and injury prevention products such as the DonJoy Sully stabilizer. 
Shoulder bones & muscles are incredibly complex and capable of a wide range of movement. For this reason, many of the shoulder pads and shoulder stabilizers we sell are specific to a type of injury or recovery. We sell intermittent compression products to reduce inflammation & swelling, and stabilizers to prevent further shoulder injury down the line. Check out more information on all our shoulder bracing and cold therapy technology by visiting the individual product pages below. 
Cold Therapy Units With Shoulder Pads
Step into a world of soothing relief with our range of advanced cold therapy units, each paired with specially designed shoulder pads. These units are your allies in the battle against post-surgery discomfort or workout-induced inflammation. Our selection features trusted brands such as Breg, DonJoy, and Aircast, delivering a continuous stream of icy comfort to your recovering shoulder. If you want to know our favorite, check out the Breg Wave with Compression Shoulder Pad.
Shoulder Bracing
Imagine a fortress of support enveloping your shoulder, providing stability and strength, akin to a protective shield guarding a noble warrior. Our shoulder braces are meticulously crafted to immobilize and stabilize your shoulder joint, fostering an environment conducive to healing. Whether you're recovering from a sprain, strain, dislocation, or a rotator cuff tear, these adjustable, comfortable braces offer the security you need. And for athletes, they're your trusty companions in preventing recurring injuries, ensuring you can conquer the field without hesitation. We plan on adding more to this area soon. But for now, accelerate your recovery with the DonJoy Sully Shoulder Stabilizer.
Shoulder Pulley
Picture a gentle hand guiding you through a graceful dance, helping you regain your shoulder's range of motion and strength with effortless ease. Our shoulder pulleys are your graceful dance partners on the path to recovery. A pulley system attached to your door frame or wall, combined with a rope or cord, allows you to gently stretch and strengthen your shoulder joint. As you hold onto the handle or loop, it's like reaching for the stars, inching closer to the freedom of painless shoulder movement. These pulleys are your secret to regaining shoulder health, ensuring you can once again embrace life's activities with open arms. We would recommend this RangeMaster® Classic Shoulder Pulley which is recommended by physical therapists all over the country.
At Supply PT, we understand that shoulder rehabilitation is more than just a journey; it's a transformative experience. It's about reclaiming your mobility, rediscovering your strength, and redefining your potential. Our Shoulder Collection stands as a testament to our commitment to your well-being, featuring handpicked products that embody innovation, quality, and efficacy.
Our ideal customers, often referred by their doctors after surgeries, embark on a path to recovery with confidence, knowing that they have the finest tools at their disposal. Our collection is more than just a range of products; it's a lifeline to a future where you move with grace, strength, and resilience.
Embrace the future of shoulder recovery and empowerment with Supply PT's Shoulder Collection. Your journey starts here, and we're here to support you every step of the way. Join us in redefining what it means to live without limits, one shoulder at a time.